After an eventful few days and a bumpy bus ride, I made to Odessa, Ukraine. I had no idea what to expect. As always, the extent of my research was having a quick look at a map and thinking "Yeah, why not".
The first evening spent there would be one of night-time wandering. Having quickly dropped off my backpack, I walked to the CLINGS and CLONGS from the noisy and central Odessa Harbour, through the soothing calmness of a city asleep... and finally, to the sunrise in the early hours. These just might have inspired a ukulele melody, recorded a few days later, at 3.am on the famous Potemkin stairs. Here sandwiched between a bit of Odessa-touring, for your convenience.
Of course there is much more to Odessa than pieces of stone that help you down from the center to the Harbour. For a start, historically, it is a city which was thriving during the XIXth century through the likes of Catherine The Great and Frenchman Richelieu, the special guests featured in the video above. A century which is clearly showcased by the beautiful buildings in the center of the city. Not only that, it is also, quite simply put, a very nice place.
Odessa has got it's own special identity in the country. First and foremost it is the great Sea-city, with its own heritage, its own non-official t-shirt (the blue sailor-striped top). It also has its own charachter, a mix of many nationalities sailing in and out for more than two-hundred years. And lastly its own absurd and bity humour, which can be explained by the a stong jewish community in the XIXth century. I din't get the humour though. Or anything anybody said, my Russian being exactly like most people's English here: non-existent.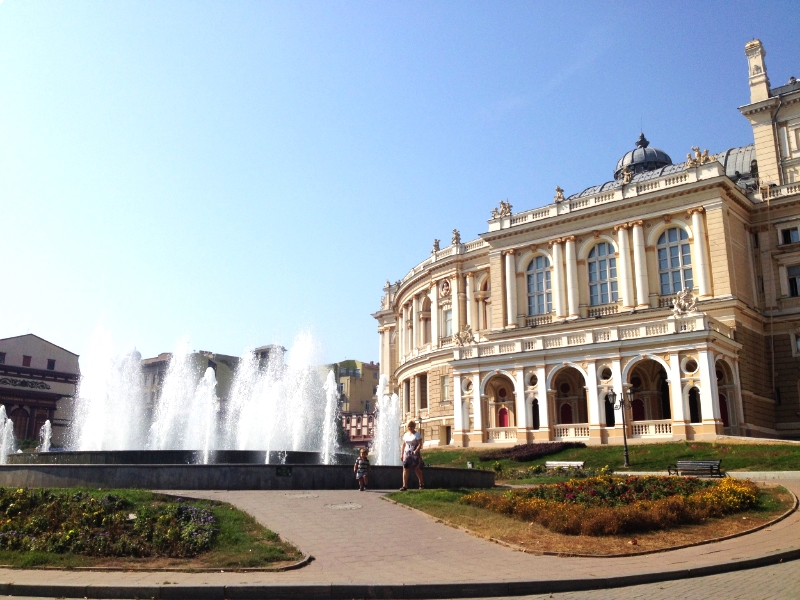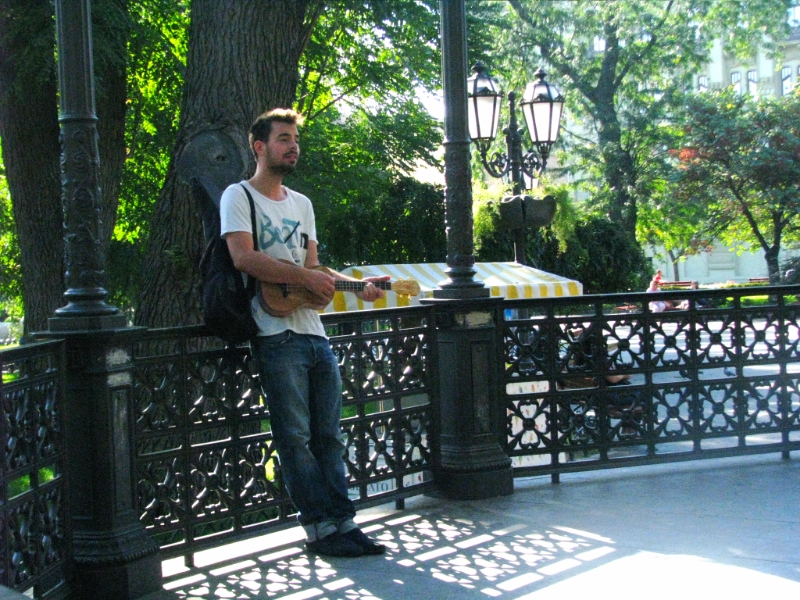 - Support these Ukulele Road Trips by receiving a postcard from Ben -
As you can "sea" above, even though the center's Potemkin stairs lead down to the busy port, a short bus-ride can lead you to enjoyable beaches. And if you weren't lucky enough to catch anything with your bare hands, you can drop by the big Privoz market and get a few dried fish for your afternoon snack. I'm off for lunch.