Still known as Cluj to most, the name of a Roman settlement, "Napoca", was added to the city in the 1970s. So it's Cluj-Napoca if you're feeling in a formal mood. Probably, and I'm very thankful for it, to make rhyming much easier (not a fact).
Most of the younger generation will advise you to pass by here during a short stay in Romania. It's a buzzing city with a great night life - or so I had heard. But travelling as slowly as I have been, I landed in the the famed Student-City in the middle of the summer. When all the students are with mum and dad, or, going commando at the Vama Veche beach. (fact)
Landing in "Cluj" in the Summer is a bit like going to a strip bar on Christmas day. It's usually a bit more crowded than this. Although, I've never been to a strip bar on Christmas day, so this might not be the most accurate comparison. Or to any strip bar actually, ever... I should choose my analogies better. (also, fact)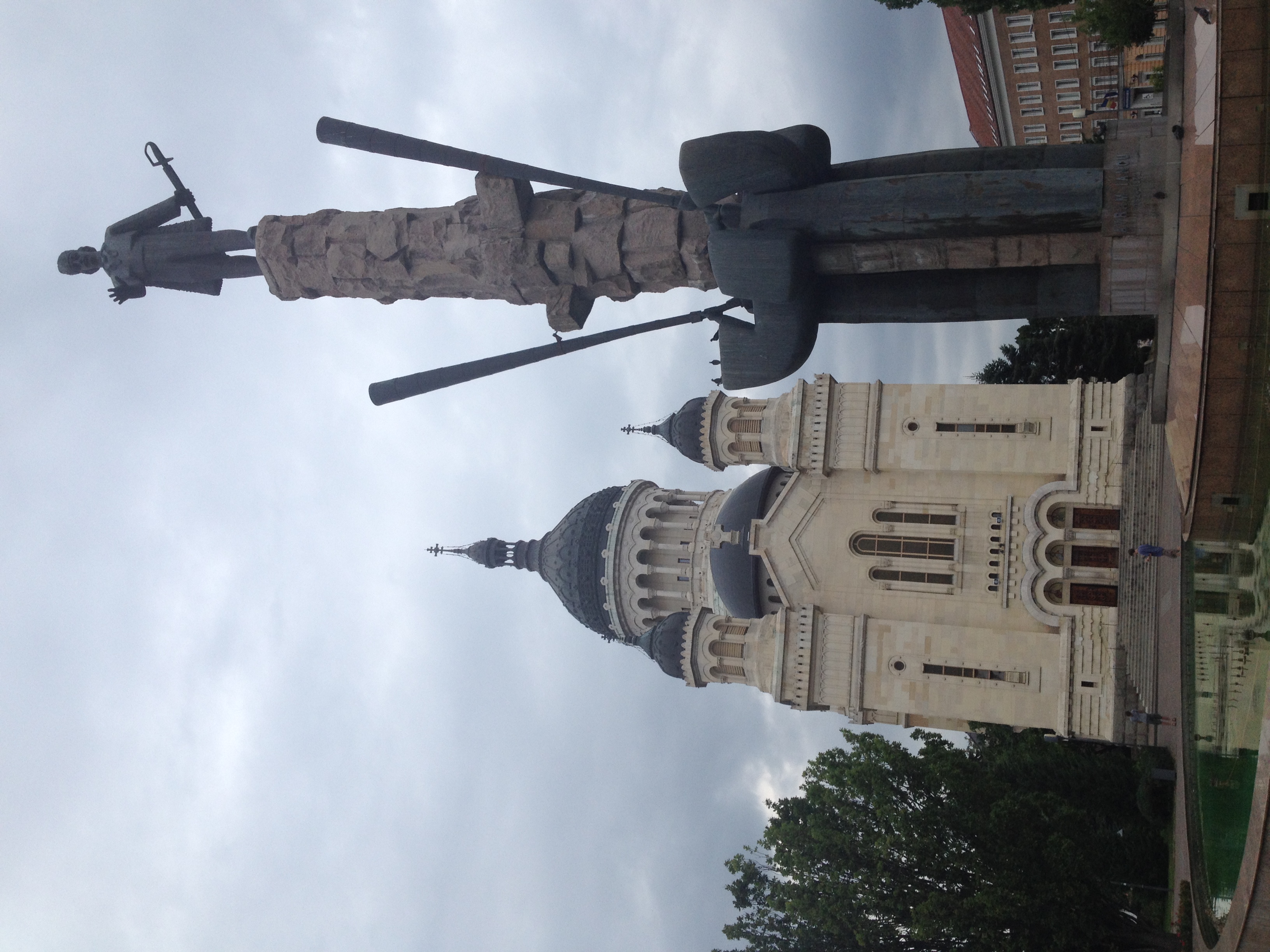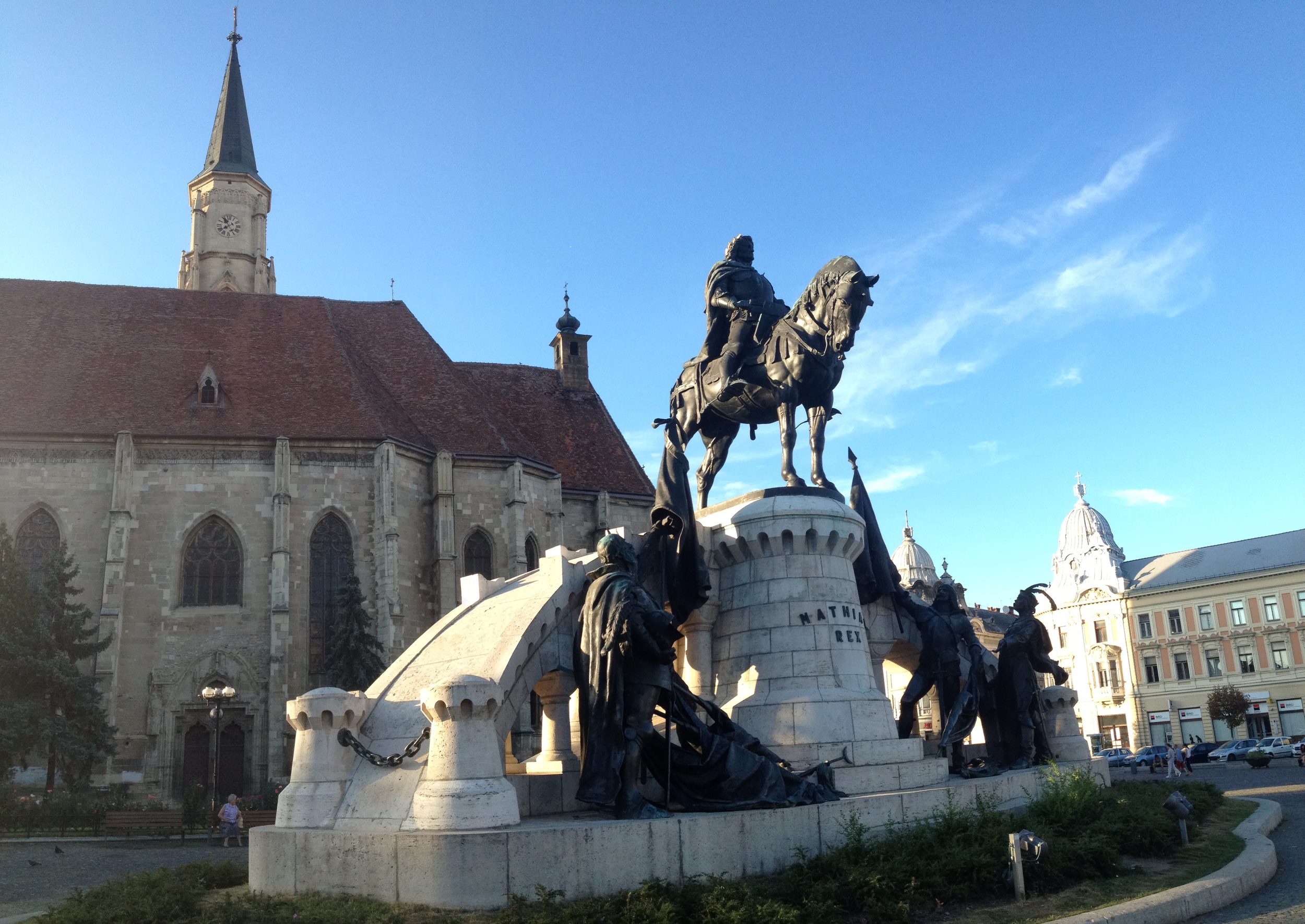 Pictured above, a few snaps from Cluj-Napoca and myself, trying and failing to think of good analogies for this blog-post.
Never mind that though, because here, I was blessed to receive the hospitality of a few wonderful locals. And by locals I mean, students from somewhere else that were spending their Summer there. So, fortunately for me, there was lots of learning and exploring on the programm. Most of which has been bundled up in the almost famous Ukulele Road Trips Podcast !!
Behold! An immense amount of fun with language-knowledge, exploring, and singing a plenty. Much wow! You should probably download it for your next 40-minute bus/car/lorry/drone ride. Just saying.
During my stay, I popped down with my ukulele to nearby city Turda, to visit something very special. There, you can enter the depths of the earth and explore a breath-taking (out-of-use) salt mine, where you can... play bowling, ping-pong and row on a boat a bit. There is a little "Salina Turda mines" chat in the podcast, and maybe, even a song inspired by it. So, before I make my way, to my last Transylvanian stop, I'll leave you with a few of its lyrics:
from the depth of the earth and my soul comes this song, where I invite you underground to play ping-pong, holding your salty hand I will lead you on a boat, asking you as the chilled air clears my throat, won't you be mine...
if your answer is a shake of the head, make me a tomb of salt, I'd rather, rather be dead. So show me I beg you a different sign, as the nervous drops of sodium chloride trickle down my spine, won't you be mine...