It's the capital would you know !
And that's just one of the (super) interesting things you will learn in Episode One from the travelling microphone of ukulele road trips. Other topics include yogurt, a bright little Tsar and a super interesting documentary about growing up in a country in transition.
Click HERE to check the podcast out ! It's got songs and everything !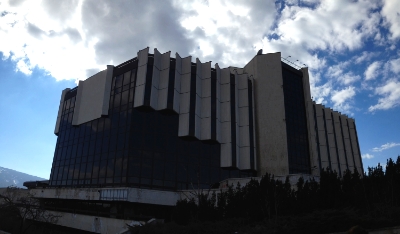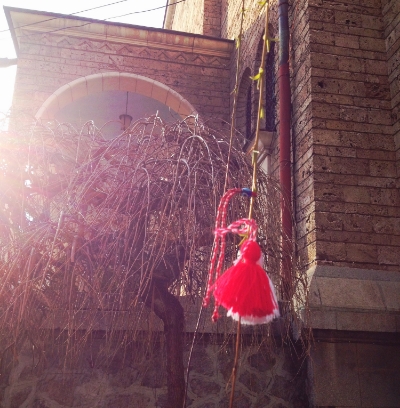 Just above are a few pictures taken in Sofia. In order of subjective prettiness: the NDK (National Palace of Culture, A communist/arty take on the history of cinema, a Martinetsa (мартеница - listen to the blog to find out more), and, a lady with colourful balloons.